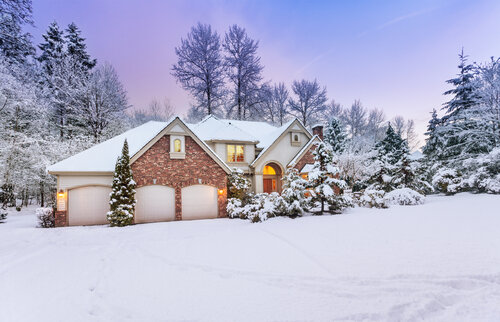 What You Need To Know For Winter House Hunting
While house hunting in the winter was never really a thing of the past, today's culture keeps things going year-round - which means finding a home can be done at any time of the year. While exploring in the cold might be your focus or concern, house-hunting in less-than-ideal conditions can show you things you can't always see on a warm, sunny day. Here are some things to keep in mind as you try to find a home before the holidays.
Winter Weather Can Help You See Hidden Flaws
Maybe the windows are drafty or there is a major loss in privacy when the trees are bare from the cold. It will also help you to love your home for its' bones and only love it more when warmer seasons arrive bringing flowers, grass, and colorful foliage. Inspecting how the furnace works and identifying any improvements you would need to make is much easier to do during the colder months.
Photos Can Help Fill In The Blanks
It can be hard to picture what a poolside oasis looks like when it is covered in snow. This is where photos can save the day. Whether they are listing photos or images from previous owners, seeing certain parts of the home in better weather may check the final box for a home you are falling in love with.
You May End Up Spending Less
Buyers hold the upper hand typically, with the ability to negotiate better pricing and lock in interest rates before they potentially rise. Many people are looking to sell with motivation, so buyers can close on the purchase fast. Depending on where you live, you can also take advantage of possible tax breaks for purchasing a home in the winter or before year-end. Pay close attention to the climate of the financial market. If you feel the rates are going to increase, it is worth looking into buying beforehand.